Deanna Altomara
Writing with a Dream
Welcome to my website!
I write poems, short stories, and novels, primarily for middle grade and YA. I'd love to help with any questions you might have!
All original contents of this website are protected by United States Copyright Law.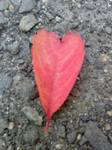 A young author ready to make a change in the world, one word at a time!
Associated Titles:
Ageless- Life is about change. But what if you couldn't change with it? Anna Glowntin, age 10, has permanently stopped aging, but she soon finds that this is only the least of her problems. http://www.amazon.com/Ageless-Deanna-Altomara/dp/1492255467/ref=sr_1_1?ie=UTF8&qid=1378211566&sr=8-1&keywords=deanna+altomara
Project Inspire- A heartwarming collection of letters, stories, and poems dedicated to the bravest children around...those with pediatric cancer. http://www.lulu.com/shop/deanna-altomara-and-abigail-parker/project-inspire/paperback/product-21130180.html